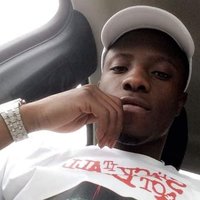 Dante Long Jr.
DanTe Long, Jr., 26 years old, departed this life suddenly on November 20, 2019.
DanTe was born on August 3, 1993, to DanTe Sr. and Christine Long in Benton Harbor. He graduated from Benton Harbor High School in June of 2011. DanTe excelled in track, baseball, and he was an avid boxer.
DanTe shared a great love for dogs and took pride in his care for them. He loved playing video games and watching cartoons. DanTe will be remembered for his love of life, laughter, passion, dedication, and fun-loving ways by his family and friends…especially his sisters and his son. DanTe also had a favorite food which was sweet potatoes.
DanTe leaves to cherish his memory his parents: Dante Sr. and Christine Long; one son: Ky'marie Long and his mom: Kiara Bird; seven sisters: Danesha, DaJanac, Danchell, and Danshaneek Long, Kaleeyia Davis, and Daquesha and Lancisha Buchanan all of Benton Harbor; one Brother: Dantray Long of Benton Harbor; grandmother: Dorothy Anderson of Benton Harbor; four nephews: Tyriese Williams, Christopher Bates, Jr., Cardi and Tyree; three nieces: Amor Long and Callie and Dakota Jefferson; favorite uncle: Demetrius (Lashunda) Long of Benton Harbor; four aunts: Marsha Jenkins, Carmen Anderson, and Eureka and Sherri Long all of Benton Harbor; three uncles: Jerry Anderson and Kenny Summers of Wisconsin and Lawrence Davis of Missouri; favorite cousins: Tejuan Anderson, Demetrius Sloan, Reginal Bland, Jr., Samaria Williams, and Lydia Jenkins all of Benton Harbor; Duran Jenkins of Indianapolis, and Jeffrey Carter, Jr. of South Bend; God-mother: Dorothy Buchanan; God-daughters: Promise and Laila; God-sisters: Savannah and Vanity Buchanan; God-brother: Demario and Dwayne Buchanan and Eddie Glaspy; special longtime friends: Sherrod Rogers, Hommi, Yessi, Tommy, Shakiel, and Julius.
DanTe was preceded in death by his grandparents: Sam and Meryl (Miller) Johnson and Ozell Anderson
Funeral services will be held at 1:00 PM, on Friday, December 6, 2019, at New Bethel Baptist Church, 2272 Townline Rd. in Benton Harbor. A time of visitation will be held one hour prior to the service. Burial will follow the service at Crystal Springs Cemetery.
Memorial contributions in Dante's memory may be made to the family.