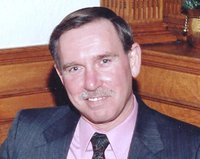 Thomas Lester Weller
Thomas L. Weller, 75, passed away at Northwoods Village Memory Care in Mishawaka on Sunday, November 24, 2019.
Thomas was born on October 10, 1944 in Niles, Michigan to Wayne and Alice (Stokely) Weller, the second of three sons.
Tom raised two horses and enjoyed riding them near his childhood home. Tom enjoyed water skiing at his parents' cottage on Donnell Lake, was in DeMolay and later joined the Masonic Lodge. In high school, Tom began working at Sears, Roebuck and Co. on a co-op program.
After graduating from Niles High School in 1963, Tom continued working at Sears. From 1965 -1967. Tom proudly served in the United States Army, stationed in Germany. After the military, Tom returned to a sales position with Sears in Niles, then Mishawaka for over 35 years in various department manager roles.
Tom was a life-time member of Knollwood Country Club in Granger, IN where he was a fixture as an avid golfer, a daily fitness room participant and racquetball player. Tom enjoyed bowling and playing euchre with his friends. He loved Notre Dame University sports, regularly attending football and basketball games.
Tom was preceded in passing by his parents. Surviving Thomas are his siblings, Daniel (Barbara) Weller of Millbrook, New York and Stephen (Kathleen) Weller of Northbrook, Illinois, four nephews, two grand-nephews and five grand-nieces.
A service to celebrate Thomas will occur Monday, December 2, 2019 at Brown Funeral Home in Niles, MI. Visitation at 1:30 -2:30 pm followed by a service at 2:30 pm. Private family interment will be at Mission Hills Memorial Gardens.
Those who would like to make a memorial donation in honor of Thomas have been asked to consider the Parkinson's Foundation, 200 SE 1st Street Suite 800, Miami, Florida 33131 or the Shriner's Hospital for Children, Attn: Office of Development, 2900 N. Rocky Point Dr., Tampa, Florida 33607.
Photos, condolences, and memories can be left for Thomas' family at www.BrownFuneralHomeNiles.com.