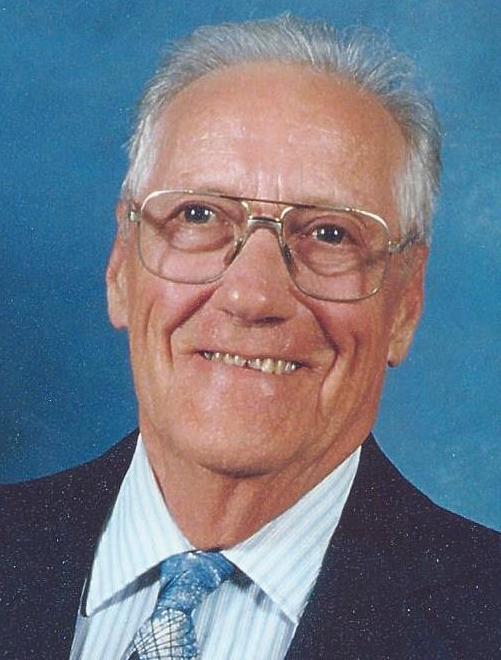 William Robert Dumond Sr.
William R. Dumond Sr, 91, of Niles, passed away at Riveridge Manor in Niles, on Thursday, August 1, 2019.
William was born on November 30, 1927, in Bedford, Indiana to the late Ernest and Nora (Chastain) Dumond.
On June 25, 1949, he married the former Emma E. Hardwick, and to that union, two children were born. William and Emma made their home in Niles, Michigan where he worked and retired from Niles Steel Tank. In his free time, he enjoyed camping, hunting, fishing, and watching the Nascar races.
He was preceded in death by his parents, his wife, Emma; daughter Sue Wolkins and a brother, Albert Dumond.
William is survived by his son, William (Karen) Dumond Jr of Titusville, Florida; son in law, Jack Wolkins of Galien, Michigan; five grandchildren, Debbie (Mike Hershberger) Froehlich, Chris Wolkins, Brian Wolkins, Jeff (Michell) Dumond, and Tammy (Tony) Gabriel; ten great-grandchildren and two great-greatgrandchildren; siblings, Lloyd Drumond, Lora Mae (Fred) Davis and June Galaske.
Funeral services will be held at 2:00 PM, on Thursday, August 8, 2019, at Brown Funeral Home in Niles, with a time of visitation an hour prior to the service. Burial will follow at Silverbrook Cemetery.
Memorial contributions in William's memory may be made to the Arthritis Foundation 1355 Peachtree St NE
Suite 600 Atlanta, GA 30309.
Condolences, photos, and memories may be left for the family at www.BrownFuneralHomeNiles.com
Arrangements have been entrusted to Brown Funeral Home & Cremation Services, of Niles.